In partnership with Kittitas County EMS, Kittitas Fire Protection District 6 has multiple instructors that can teach First Aid and CPR to individuals, businesses and government offices.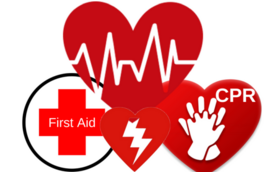 CPR and First Aid are both important tools in emergencies to save lives. First aid helps victims prior to Emergency Medical Services arriving at a scene. CPR is an even more vital skill as it is performed on victims in cardiac arrest. Every minute counts in reviving a person suffering from cardiac arrest. The faster CPR is begun, the higher the likelihood of the person surviving.
We recommend reaching out to Kittitas County EMS or contact EMS Coordinator Danielle Bertschi [email protected] for more information.
For a current list of public classes, please visit Kittitas County EMS Resources.